"Speech analytics has
become essential to all
contact centres - it's no
longer an option or a
nice-to-have"

Callbi makes speech
analytics easy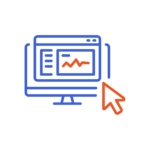 Easy to deploy
No on-site technologies
Operational within 5 to 7 days
Recorder agnostic
Easy to use
Quick to learn (3 hours training)

Designed for contact centre operational staff (QAs)
Easy to afford
Software-as-a-Service (SaaS)
Month-to-month subscription
Easy anywhere
30+ regional and international languages and dialects

Includes South African English, Afrikaans, isiZulu, Sesotho and Setswana
Use cases for Callbi
Speech Analytics
Drive operational efficiencies – more efficient resourcing
Reduce dead air / silent time on calls

Reduce transfers and holds
Improve handling time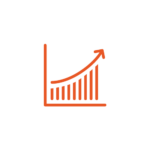 Improve all aspects of sales, loyalty, customer retention, lifetime value, etc.
Drive sales – both up-sell and cross-sell

Understand reasons for non-interest
Identify triggers
Check if agents are dealing with objections
Ensure agents are following the script
Customer and agent experience
Improve and enhance CSAT, NPS, effort score, etc.
Identify calls with potential negative sentiment 

Identify bad audio / phone line connection
Identify potential dropped calls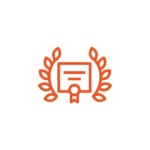 Monitor 100% of calls for compliance
Automated scoring – allowing QA resources to focus on improving outliers
QA resources become insights analysts and provide credible business intelligence
30+ languages, dialects
and accents
Our software caters to more than 30 global languages, including key English dialects specific to the United States, the United Kingdom, South Africa and Australia. It also includes isiZulu, Sesotho, Setswana, Afrikaans, Swahili, Hindi, Spanish, Dutch, French, German, Italian, Portuguese, Chinese, Swedish, Turkish, Russian, Ukrainian and more.
iWYZE started rolling Callbi out into our operations environment about three months ago. The capabilities have been of tremendous assistance. We have been able to do 100% quality audits for over 200 calls in under an hour. Our business users have also embraced the tool as a whole and expressed appreciation for some of the features, such as the identification of key words and phrases and being able to fast track to the specific portions of the call that they needed to give focus to, reducing effort for each of them substantially.
Extracts from the Rod'sPod episode with Henriette Potgieter, Calbi's Customer Success Executive Henriette currently holds
Average handle time (AHT) remains a vital metric for contact managers looking to optimise their
Quality assurance (QA) has always been the bedrock of excellence in contact centres, ensuring that